Helping you Plan for your Financial Future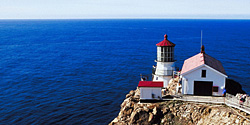 At Beacon Financial Partners, our professionals believe in the power of planning to help you achieve your financial goals and life's dreams. We understand that our clients are successful individuals with often complex planning issues. That's why we work closely with our clients to create a customized plan that merges our extensive knowledge in wealth management wtih strategies for each unique financial issue or considerations specific to certain professions.
Our Clients are successful business owners, senior executives and new retirees who understand the importance of insightful counsel in today's ever changing environment. WIth over 30 years combined experience, our expertise focuses on asset preservation and distribution of wealth, estate and retirement planning, life insurance, long-term healthcare and trans-generational planning.
If you have any questions, we invite you to contact our offices in Boston: (617) 217-2166, in New York: (212) 572-6337 or through the contact page on this site.